Where to Stay in
Anna Maria, FL



FEATURED PROPERTIES (complete property list below)













ALL PROPERTIES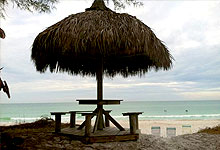 Anna Maria Island Inn
(formerly the Sand Pebble Inn)
2218 Gulf Drive North
Bradenton Beach, FL 34217
Phone: (941) 778-3053
Fax: (941) 779-1259
Reservations: 800-500-7263

Fully equipped beachfront & poolside apartments
We are proud of our apartments - we offer studios and 1 & 2 BR units. Each one is individually decorated with refreshing colors and thoughtful touches. Each apartment has cable TV, VCR, additional sleeper sofa, telephone, air conditioning, and fully equipped kitchen. Daily, weekly and seasonal rentals. Owner-operated.

---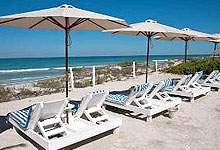 Bungalow Beach Resort
2000 Gulf Drive North
Bradenton Beach, FL 34217
Phone: (941) 778-3600
Fax: (941) 778-1764
Reservations: 800-779-3601

Gulf-front resort reminiscent of a bygone era
1, 2 and 3 bedroom apartments as well as studios. Our gracious rejuvenated classic 1930īs island style resort is nestled among the white sand dunes, sea oats and swaying coconut palms. Hardwoord floors, cathedral ceilings, yet all modern amenities, including a 10x24 ft pool. Certified as a Superior Small Lodging.

---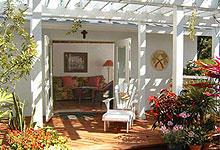 Island Garden Villas
5607 Gulf Drive
Holmes Beach, FL 34217
Phone: (941) 778-4636
Fax: (941) 778-7302



Anna Maria Island's Tropical Botanical Hideaway
Island Garden Villas could be the most relaxing spot on the island. Imagine yourself surrounded by lush tropical gardens, with the soft sounds of water trickling over the central fountain ... This is island life at its best! All units are located on the ground floor.

---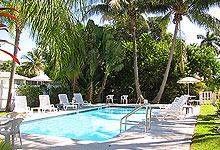 Queens Gate Resort
1101 Gulf Drive
Bradenton Beach, FL 34217
Phone: (941) 778-7153
Fax: (941) 778-0949
Reservations: 800-310-7153

Reminiscent of barefoot days gone by...
...full of olde world charm in a lush tropical setting. Take a refreshing dip in our spacious pool surrounded by vivid bougainvillea and coconut palms. Some of units have kitchenettes, all units have porches, laundry facilities on premises, BBQ area for guest use. We also have 2 BR units as well as a house.

---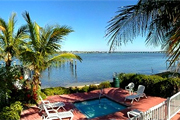 Tortuga Inn Beach Resort
1325 Gulf Drive North
Bradenton Beach, FL 34217
Phone: BOOK ON-LINE!
Reservations: (888) 455-6055

Your dream resort for a relaxing vacation!
The Tortuga Inn Beach Resort is located on quaint Anna Maria Island on Southwest Florida's fabulous Sun Coast -- "the last great place". If you're dreaming of a relaxing vacation with Old Florida Charm in a luxury resort with a private beach on the Gulf of Mexico -- as well as a private dock with 14 slips for fishing and boating on Anna Maria Sound Bay -- Tortuga Inn Beach Resort is the perfect choice for you.

---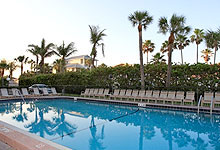 Vacation Property Rentals
1501 Gulf Drive North
Bradenton Beach, FL 34217
Phone: (941) 778-6667
Fax: (941) 778-9382
Reservations: (877) 326-5406

Four different resorts to choose from !
Vacation Property Management, Inc. is proud to present its elegant family of beach resorts. Anna Maria Island is home to Smugglerīs Cove Beach Resort, Gulf Stream Beach Resort, Umbrella Beach resort & our newest resort, The Penthouses at Gulf Stream. If you have ever dreamed of a vacation, this is what you dreamed of!

---


Search Beachdirectory.Com using Google (in the box below):
---
Return to the Beach Directory main page
---
Entire site, © 1999 - 2018 Logical Sites, Inc.
Website terms of use, copyright notices, privacy policy and other legal notices