Where to Stay in
Madeira Beach, FL



FEATURED PROPERTIES (complete property list below)













ALL PROPERTIES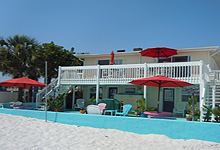 Beach Flower
14048 Gulf Blvd.
Madeira Beach, FL 33708
Phone: (727) 642-7120



Completely remodeled in 2001 - beachfront !
Located directly on the beach, each of our 4 units has a unique look to it. We offer efficiencies and 1-BR apartments. Come see the dolphins, pelicans and beautiful sunsets from your apartment or efficiency. Large upstairs desk from which to enjoy sunsets, many interior pictures of our units.

---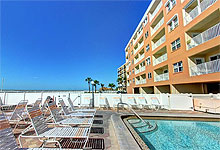 Beach Place Condo Rentals
12901 Gulf Lane
Madeira Beach, FL 33708
Phone: 727-391-0393
Fax: 727-393-8364
Reservations: 800-741-4678

Choose from 1, 2 or 3 bedroom units
Beach Place Rentals represents privately owned vaction rentals at Beach Place Condominiums, Madeira Beach Florida. Condo rentals directly on Madeira Beach, right at John's Pass Village and Boardwalk.

---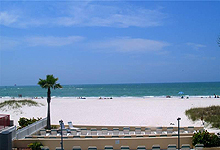 Beach Place / Sandy Shores Condos
12924 Gulf Blvd
Madeira Beach, FL 33708
Phone: (727) 394-0234



55 units available - Directly across from John's Pass Village!
John's Pass Condos, The closest beachfront building to "Historic Johns Pass Village/Boardwalk". We offer newly furnished 3, 2 and 1 bedroom spacious units. All are tastefully decorated and fully equipped. Each condo has a private balcony with a direct Gulfview of our award winning beach and priceless sunsets. See our website for more details - www.johnspasscondo.com

---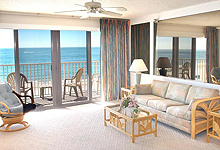 Commodore Beach Club
13536 Gulf Blvd
Madeira Beach, FL 33708
Phone: (727) 392-2213
Fax: (727) 397-3495



Beachfront with Heated Pool and Hot Tub
Located directly on the Gulf of Mexico, Commodore Beach Club offers comfortably furnished, well equipped studio, one bedroom and two bedroom units. Amenities include heated pool, hot tub, gas barbecue grills and laundry facilities. We also have several other nearby properties, such as Redington Ambassador in Redington Beach and Bay and Beach Club in Indian Shores.

See our website for more details about ALL of our properties. With our twenty years of experience, you may arrive a stranger but will leave a friend.

---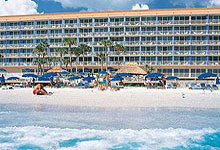 Doubletree Beach Resort
17120 Gulf Boulevard
North Redington Beach, FL 33708
Phone: (727) 391-4000
Fax: (727) 397-0699
Reservations: (800) 222-TREE

Tropical Paradise Resort Directly on the Beach!
Rated #1 DoubleTree in the world by guests !

Reserve your spot on the sand now at the Doubletree Beach Resort! Centrally located between Clearwater and St. Pete Beach, directly on the Beach and Gulf of Mexico. 125 Spacious NEW Guestrooms with Private Furnished Balcony. Private Beach and Beachfront Pool. Mangos Restaurant with open air gulf-front Verandah and Beachside Tiki Bar featuring Live Entertainment. Friendly, Fun Hospitality and Warm Chocolate Chip Cookies!

---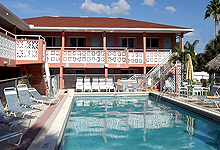 Holiday Isles Resort
14711 Gulf Blvd.
Madeira Beach, FL 33708
Phone: (727) 394-0751
Reservations: 866-394-0751

300 feet from the beaches of the Gulf of Mexico!
300 feet from the beaches of the Gulf of Mexico!! We offer motel rooms, efficiencies, 1-BR apartments and cottages at great rates. AAA/CAA and AARP/CARP discounts of 10% offered on daily rates. PETS WELCOME ! Large heated pool, ample parking, and guest laundry.

---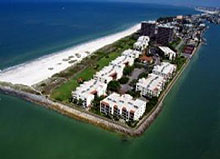 Resort Rentals
8010 Blind Pass Rd
St. Pete Beach, FL 33706
Phone: (727) 363-3336
Fax: (727) 360-5086
Reservations: 800-293-3979

Choose from over 100 beachfront condos!
Resort Rentals offers a wide selection of waterfront vacation rentals - condos and private homes. All of our units are conveniently located either directly on the beach or on the bay and are fully equipped. Some of our featured properties are Lands End, Villa Madeira, Arie Dam, Trillium and Sunset II. All of our beautiful private homes are water front pool homes. Pick your favorite location on the West Coast of Florida - St Pete Beach, Treasure Island, Madeira Beach, Redington Shores, Indian Shores. Please check us out on our detailed and easy to navigate website or call us toll free!

Mention Beachdirectory,.com and
receive a 15% fall discount !!

---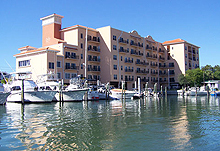 TRS Vacation Rentals
13030 Gulf Boulevard
Madeira Beach, FL 33708
Phone: (727) 393-3425
Fax: (727) 398-5730
Reservations: (800) 237-6586

600+ vacation condos/pool homes to choose from - St Pete to Clearwater
We have more rental units than anybody else on the Tampa Bay Beaches and offer a Total Concept for all of your vacation needs. Whether directly on the beach, or across the street, we have it all ! Just some examples of our properties: Vistas on the Gulf, Gulf Strand Resort, Sea Breeze, Madeira Norte and many more.

---


Search Beachdirectory.Com using Google (in the box below):
---
Return to the Beach Directory main page
---
Entire site, © 1999 - 2016 Logical Sites, Inc.
Website terms of use, copyright notices, privacy policy and other legal notices