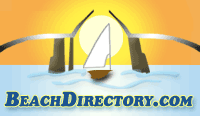 CLEARWATER BEACH
Restaurant information for Clearwater Beach

Island Way Grill
20 Island Way
Clearwater Beach, Florida
(727) 461-6617
Come enjoy the wondeful atmosphere of our Waterfront Grill Restaurant! With great view and even better food we are one of the best reviewed restaurant in the area. Find variety of shellfish, steak and over 10 different makimonos from our sushi bar!
Rumba Island Bar & Grill
1800 Gulf To Bay Blvd
Clearwater Beach, Florida
(727) 446-7027
Come and join us at Tumba Island Bar & Grill. Taste the flavors of the Islands and sit back and relax with friends and family. Rumba Island is open seven days a week for lunch and dinner. Make sure you try one of our signature drinks at the Tiki Bar and deck on the way in!
---
Bob Heilmans Beachcomber
Cuisine: American, Seafood, Steakhouse
Price Range: $30


Read
Reviews
---
Bonefish Grill
Cuisine: Seafood, Steakhouse
Price Range: $20-35


Read
Reviews
---
Dairy Kurl
Cuisine: Dessert, Ice Cream
Price Range: $20-35


Read
Reviews
---
Nature's Food Patch
Cuisine: Delicatessen, Vegetarian
Price Range: $20-35


Read
Reviews
---
Tucson's
Cuisine: Southwestern, Mexican, Steakhouse
Price Range: $20


Read
Reviews
---
G Bellini's Brick Oven
Cuisine: Delicatessen, Italian, Steakhouse
Price Range: $30


Read
Reviews
---
Frenchy's
Cuisine: Seafood
Price Range: $1-20
Special Features: Child-friendly, Outdoor seating

Read
Reviews
---
Frenchy's Saltwater Cafe
Cuisine: American, Seafood
Price Range: $1-20
Special Features: Child-friendly

Read
Reviews
---
Bobby's Bistro & Wine Bar
Cuisine: American, Pizza, Seafood, Steakhouse
Price Range: $31-40
Special Features: Romantic, Outdoor seating

Read
Reviews
---
Frenchy's Original Cafe
Cuisine: American, Seafood
Price Range: $31-40
Special Features: Romantic, Outdoor seating

Read
Reviews
---
Carrabba's Italian Grill
Cuisine: Italian
Price Range: $31-40
Special Features: Romantic, Child-friendly

Read
Reviews
---
Island Way Grill
Cuisine: Sushi, Seafood, Eclectic, International
Price Range: $21-30
Special Features: Romantic, Outdoor seating

Read
Reviews
---
Mugs 'N Jugs
Cuisine: American, Eclectic
Price Range: $21-30
Special Features: Romantic, Outdoor seating

Read
Reviews
---
Quaker Steak and Lube
Cuisine: American
Price Range: $21-30
Special Features: Romantic, Outdoor seating

Read
Reviews
---
Gondolier Pizza Italian Restaurant
Cuisine: Italian, Pizza
Price Range: $21-30
Special Features: Romantic, Outdoor seating

Read
Reviews
---
Waterfront Restaurant
Cuisine: American, Seafood, Steakhouse
Price Range: $21-30
Special Features: Romantic, Outdoor seating

Read
Reviews
---
Boudreaux's Legendary New Orleans
Cuisine: Cajun & Creole, Seafood
Price Range: $21-30
Special Features: Romantic, Outdoor seating

Read
Reviews
---
Bob Evans Restaurants
Cuisine: American
Price Range: $21-30
Special Features: Romantic, Outdoor seating

Read
Reviews
---
Return to the Beach Directory main page
---