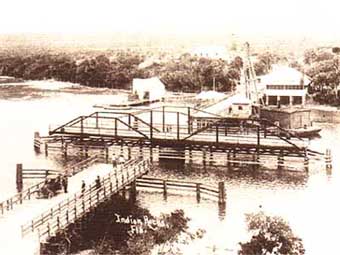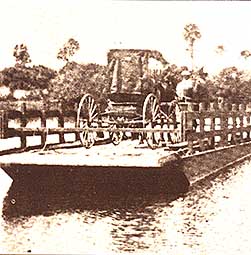 Beginning Thanksgiving Day, 1916, you could enjoy the luxury of a bridge to transport yourself across
to the barrier islands. Prior to the building of the bridge (a private venture), you had to take a ferry.



The Indian Rocks Historical Society is located right next to Indian Rocks Beach City Hall. You may contact us by writing to us at: 1507 Bay Palm Blvd, Indian Rocks Beach, FL 33785. Phone: (727) 595-2517. Come to our museum and share the excitement of those early pioneering days!

Brief area history: Spanish influence was not extensive in the Indian Rocks Beach Area. Panfilo de Narvaez is said to have entered Clearwater Bay in 1528 where he encountered Chief Ucita of the Hirrihuguas whose domain included Indian Rocks. However, Narvaez soon marched north on the ill-fated journey which led to his death.

The next ship that came to the area carried a young officer by the name of Juan Ortiz. He was taken prisoner by Chief Utica upon landing. Eleven years later, Ortiz was released to Hernando de Soto when he landed in Tampa Bay. For the next several hundred years, the Indians of Indian Rocks remained undisturbed in their affairs.

In the mid-1800, settlers pushed in to the South. In 1859, the first true settlers arrived by schooner. Capt. John Thomas Lowe, sailing the Sea Drift, brought his family to the area.

In the early part of the century, many beach homes were constrcuted for well-to-do Tampa families. One such area, Haven Beach, is shown below.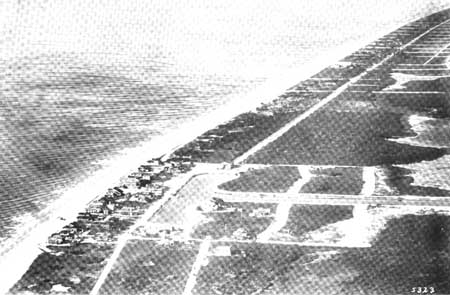 Haven Beach in 1925


Come to our museum to see more pictures and items of historical interest. Early Indian Rocks Beach memorabilia include Indian artifacts, old photographs, a copper Indian weathervane. furniture, books, and the original seal of the City of Indian Rocks Beach.