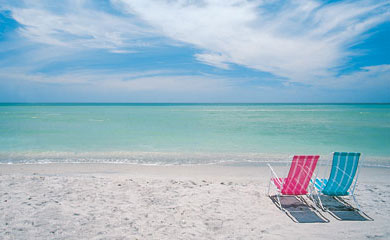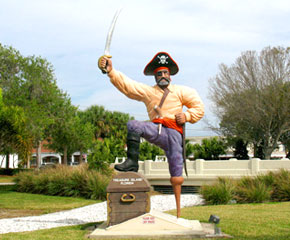 Treasure Island has among the whitest and widest beaches in all of Florida.
Appropriately named for its early history of pirates, Indians and buried treasure, the barrier island community known today as Treasure Island served as home to the mound builders known as the Timucuan Indians and pirates seeking sanctuary from the sea.
Treasure Island's roots as a resort community began in 1915 when Whiteford Harrell built the first hotel on what was later to become Treasure Island. This 25-room hotel, the "Coney Island", was built on the Boca Ciega side at 100th Ave. Since then, hotels and motels have sprung up and down the island, even more than its slightly more famous cousin to the South, St. Pete Beach.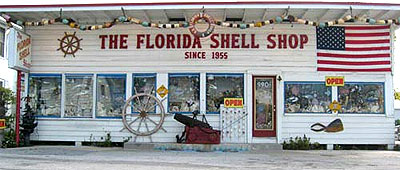 Enjoy a taste of old Florida at Treasure Island's oldest store, The Florida Shell Shop. You will know from the moment that you walk in the door that you've arrived at a unique place. Browse for your perfect hidden treasure. Established in 1955, the Florida Shell Shop is definately not just another beach tshirt shop!
Boasting among the whitest and widest beaches in Florida, Treasure Island residents pride themselves in preserving the island's natural beauty. Whether you prefer relaxing on the beach, strolling down the near mile-long paved walkway along the sand, or jumping the waves on a waverunner, Treasure Island's beautiful beaches are the perfect getaway.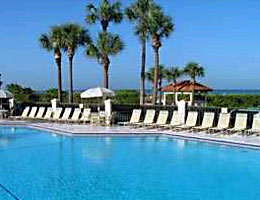 For those who prefer land, the Treasure Island Golf, Tennis & Recreation Center offers an award winning 9-hole par-3 golf course surrounded by the intercostal waterway (make sure you bring extra balls!), 6 clay tennis courts, 2 asphalt tennis courts, one beach volleyball court and much more. The center is located at 10315 Paradise Boulevard and its phone number is (727) 360-6062.
Treasure Island residents looking for something to do should check out the City of Treasure Island website. The City Recreation Department offers various activities, including classes in Ballet & Modern Dance, Baton, Aerobics, Conversational Spanish, Creative Writing, Portrait Workshop, Safe Boating and Watercolor painting. Call City Hall for more details at (727) 547-4575 and ask for the Recreation Department.
After the sun goes down, the fun is just beginning at Gator's Café & Saloon, featuring the world's longest waterfront bar and nightly bands. Those looking for family entertainment can find free live concerts Sunday afternoons November thru April at the Treasure Island Community Center. Entertainment ranges from singing and dancing groups to big band and jazz concerts.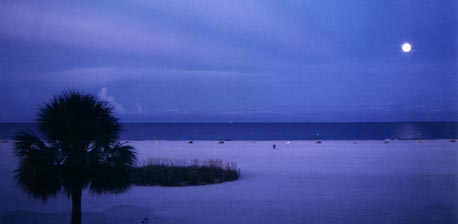 Treasure Island Beach at Night.
Also during season grab your banjo and a lawn chair and head over to Treasure Island Park for some live bluegrass music at "Snowbirds and a few Gators," a popular get-together held Tuesdays and Fridays between 1:00 PM and 4:00 PM.
Whatever your "treasured" beach activity may be, you're sure to find it along the white sandy beaches of Treasure Island.